VICSES KNOX UNIT MARKS OPENING OF NEW FACILITY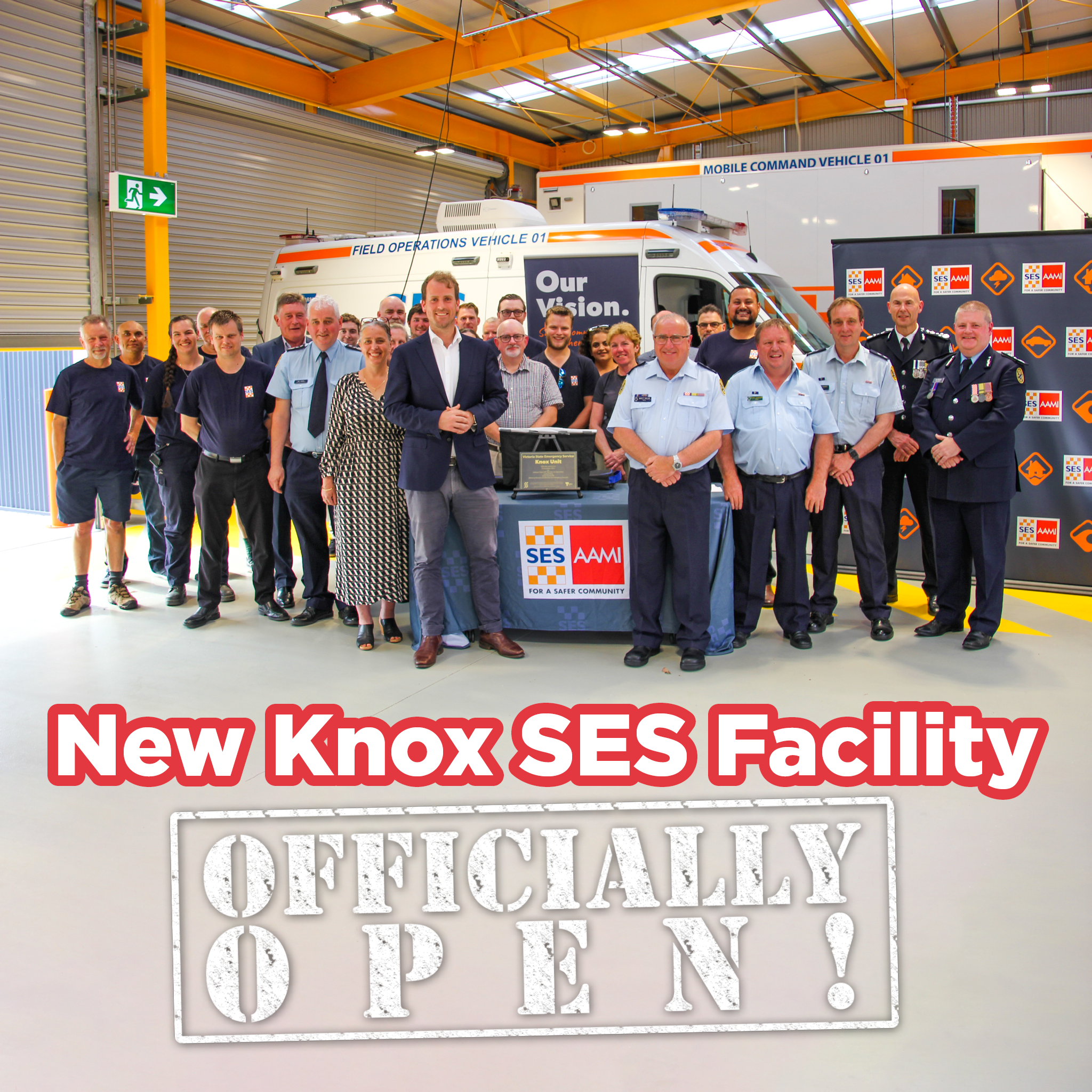 The VICSES Knox Unit has celebrated the official opening of its $6 million facility, funded by the Andrews Labor Government's $125 million investment in VICSES capital works.
Member for Bayswater Jackson Taylor today visited the new unit, located at 607 Burwood Highway, Knoxfield, to mark the occasion and thank volunteers for their continued service in keeping Victorians safe.
Operational since September, key features of the new facility include six motor bays, four vehicle storage bays and training facilities for new and existing volunteers.
The design also incorporates solar panels, water tanks, native vegetation, and rain gardens to ensure the sustainabilty of the site for generations to come.
With 49 active members, volunteers from the VICSES Knox Unit are among the busiest in Victoria and have played a crucial role in keeping the community safe, responding to 1227 requests for assistance from July 2020 to June 2021 inclusive. 
As one of Victoria's largest road crash rescue provider in the state, volunteers from the unit also responded to over 50 calls for help in relation to road crash rescue incidents, in the last financial year alone. 
The new fit-for-purpose facility is co-located with the Department of Environment, Land, Water and Planning (DELWP) local headquarters and will enable an expansion of local services, while supporting the retention and recruitment of new volunteers.
The new site includes a Divisional Control Point, which coordinates emergency response activities with other emergency services agencies, and will enable the unit to continue to respond effectively and assist Victoria Police, Ambulance Victoria and fire services throughout the state.  
Funding for the new facilty and other VICSES capital works ensures the state's emergency services volunteers are equipped with the resources needed to support Victorian communities. These projects are delivered on behalf of the government by the Emergency Services Infrastructure Authority, part of the Community Safety Building Authority.
Quotes attributable to Member for Bayswater Jackson Taylor
"The new VICSES Knox facility is now open and I'm so excited that our amazing volunteers will have these first class facilities to support them to support us."

"The Knox Unit is one of Victoria's busiest units and it's important that volunteers have the space and resources they need to continue their life saving work and this backs that critical work in."
Quote attributable to Member for Eastern Metropolitan Shaun Leane
"I thank each Knox Unit volunteer for their dedication and service to the Victorian community and I'm proud the Andrews Labor Government has delivered the fit-for-purpose facility they need and deserve."