About Bayswater
The New Bayswater Electorate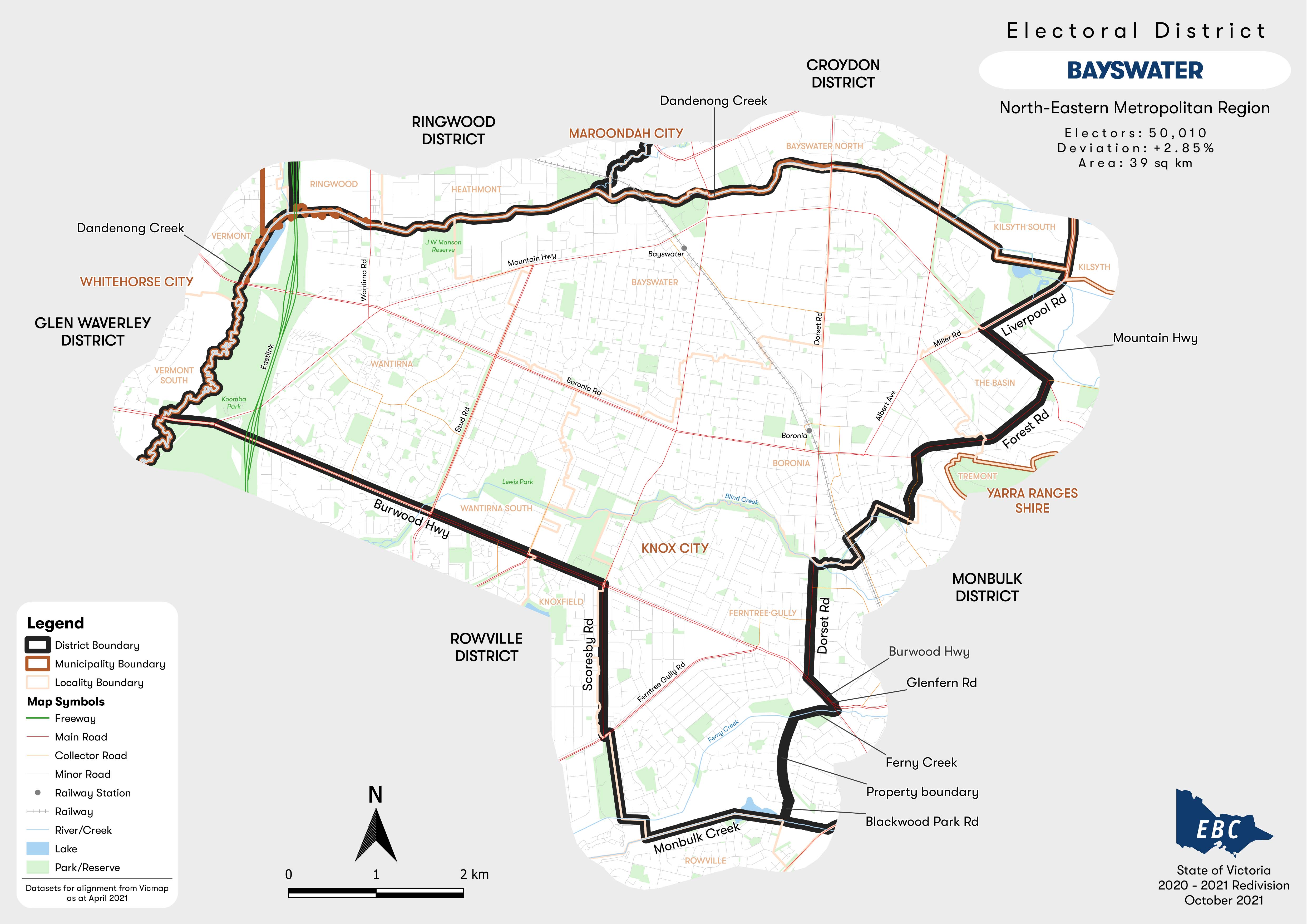 Changes to Bayswater District Boundary: The Bayswater District will soon include parts of Wantirna South, Ferntree Gully, most of Boronia and all of Wantirna as at the State Election in November 2022. Here's what else you need to know!
Here's a quick snapshot of the changes, which can also be seen on the map in this video.
📍 The southern boundary of Bayswater District has moved south as a result of the Electoral Boundaries Commission (EBC) abolishing the Ferntree Gully District to take in the following:
All of the suburb of Wantirna;
Wantirna South above Burwood Highway;
Parts of Ferntree Gully above Burwood Highway west of Dorset Road and below Burwood Highway, west of the road reserve;
Boronia below Boronia Road bordered by Lewis and Scoresby Roads.
📍As a result of the above, the seat of Bayswater will also see part of its area move into surrounding seats:
All of Maroondah Council section in electorate will no longer be in the electorate. Heathmont will be in the new Ringwood District and Kilsyth South and Bayswater North will be in the new Croydon District.
Boronia and The Basin east of Forest Road will move into the Monbulk District
FYI: Every two election cycles, there is a redistribution undertaken to ensure each electorate has about the same number of enrolled voters. This gives Victorians equal representation in Parliament.
For those who may not have met me, I'm a proud Knox local, as well as a former police officer and former Deputy Mayor of Knox and I am so proud to represent the district of Bayswater.
I'm also really excited to be representing and hearing from all of you as I've already been doing in the new parts of the district and to get things done!
A lot of change I know.
But one thing doesn't change. I'll continue to get things done and listen to you about what matters most.
And of course if you have any queries about this information, please don't hesitate to get in touch. My team and I would be happy to help.
The Current Bayswater Electorate
I am so proud and honoured to represent Bayswater District. It is unique in that it has the stunning regional feel of the views from the rolling foothills to being a matter of 30 minutes to the CBD.
It is surrounded by beauty at every turn and characterized by its leafy green vibes and its friendly, welcoming and diverse community. The area is home to some of the largest manufacturing areas and jobs precincts in the state, as well as major health precincts right on its doorstep, and is littered with beautiful strip shops at every corner as well as major retail precincts. I am a proud Knox local and I wouldn't have it any other way.
You can find out more at the VEC's electorate profile.