Please sign my petition to fight for a Better Boronia Station
We've been busy in Boronia with nearly $3 million in funding to get things done in the CBD – but I know we've got to do something about the Station.
Since day one, I've been listening and I've heard you. The Boronia Station simply isn't up to scratch and doesn't stack up in a modern and growing Boronia.
That's why I've asked the Minister for Public Transport Ben Carroll MP to come down to check it out for himself and understand what needs to be done.
And I'm calling on the Minister with a petition from locals to help us make it better by starting the planning work ASAP!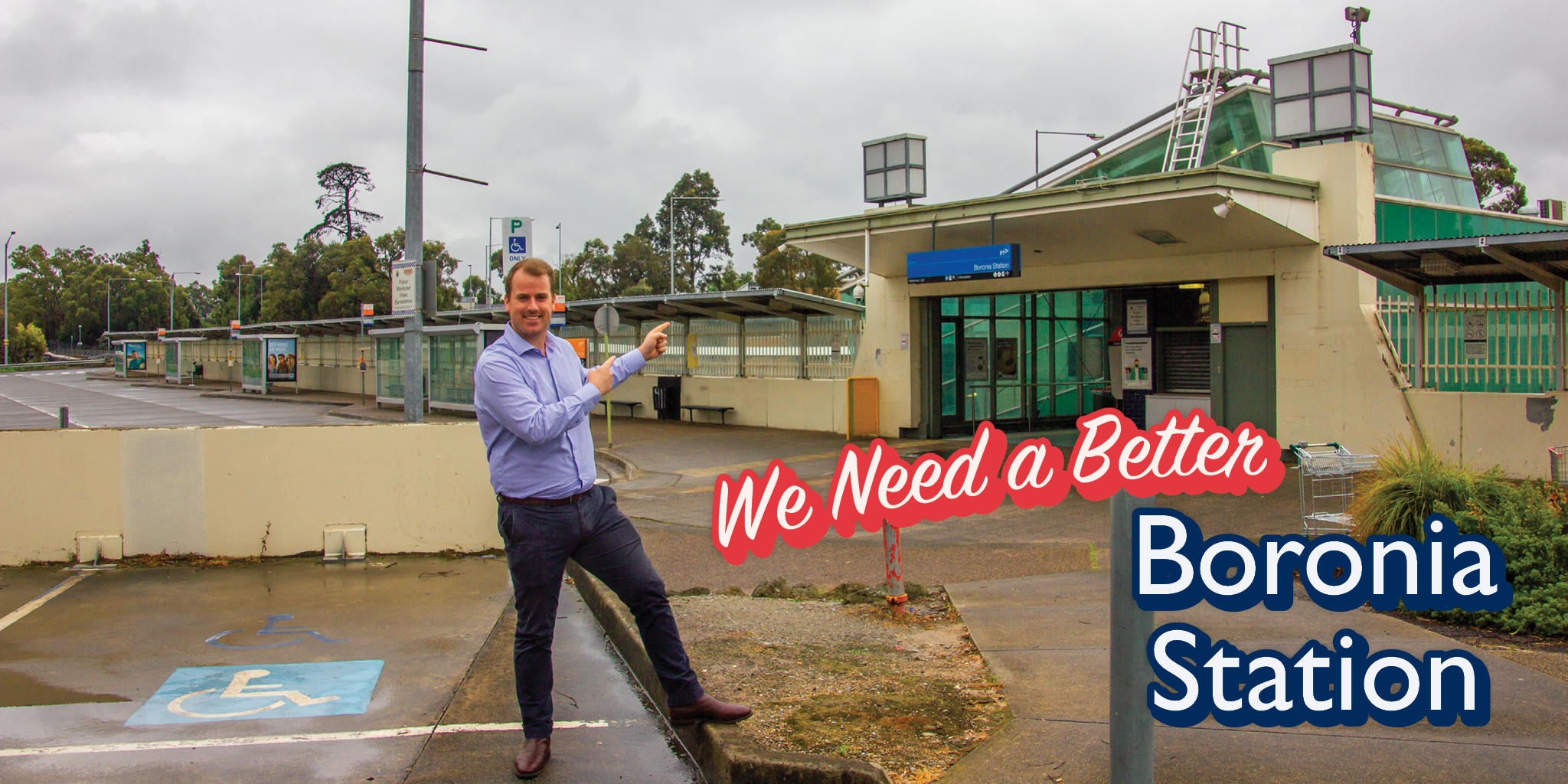 It's been clear in the thousands of conversations that I've had, that you want an improved Boronia station because (let's face it) it's tired and in need of a bit of TLC.

This petition will be presented to the Minister for Public Transport to demonstrate that the people are keen to see planning start on an improved station with better amenity and accessibility for all locals.

And of course making Boronia a Better Station would build on the investment already made to revitalise Boronia with nearly $3 million in funding already announced and now with exciting projects already on the way, including:

✅ $250,000 already invested to upgrade the laneway along the Station
🌳 $120,000 to plan for the 'Green Spine Corridor' project. This will plan for the delivery of an amazing green corridor stretching from Chandler Park all the way down to Tormore Reserve
🏗 $50,000 to back in local businesses with a Business Façade Grants program 
👩‍🎨🏞 $150,000 to help Beautify Boronia with the creation of 3 large scale mural sites in the Boronia CBD.
✅ Another over $1.3 million of announcements imminent for Boronia!
✅ The establishment of the Boronia Revitalisation Board  
But, there's more work to do!
So – sign the petition today!