Thank you for supporting Athletics in Knox!
Campaign Successful: $250,000 to back in Knox Athletics!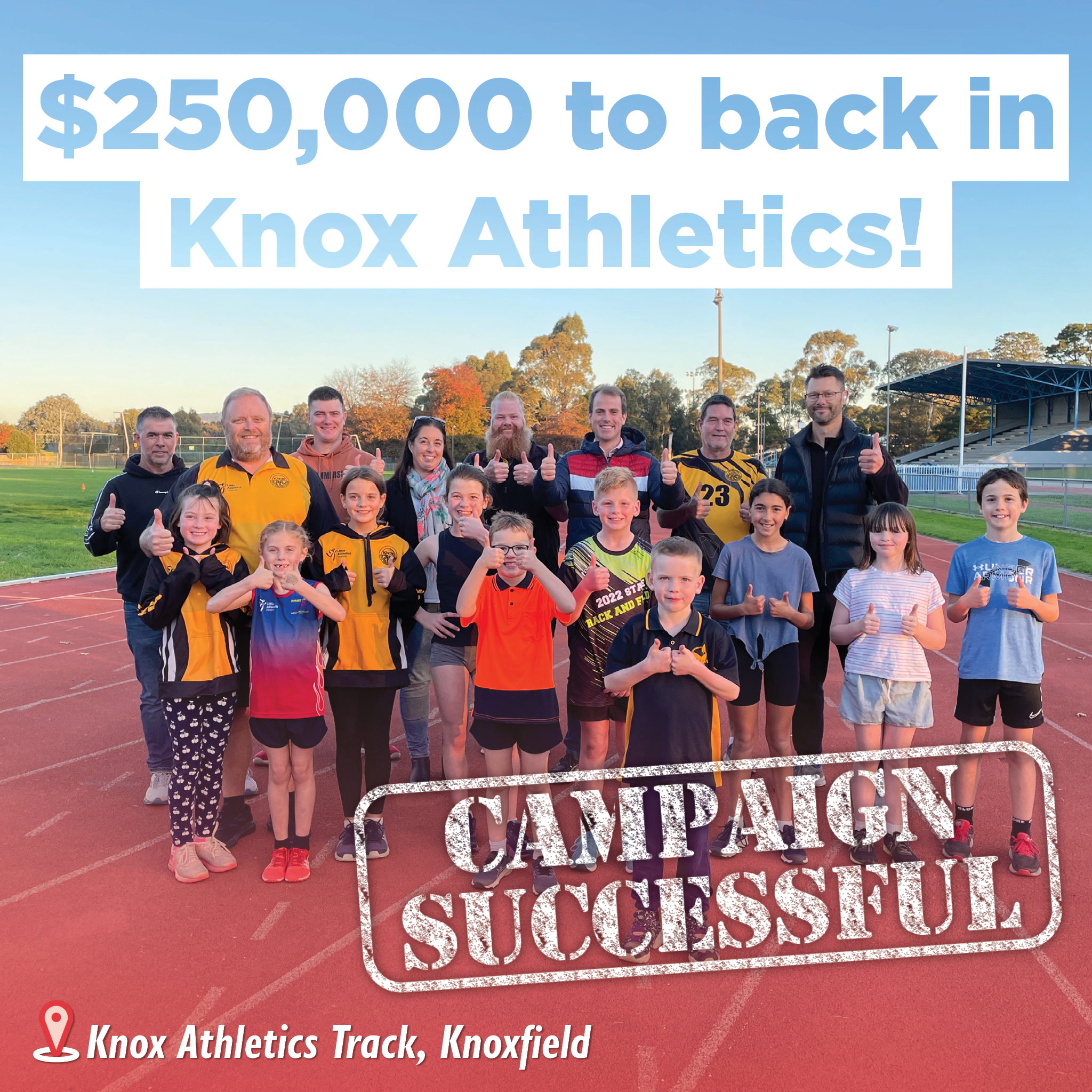 Original Petition:
As your voice in the State Government and your Local State Labor Member, I've been proud to deliver upgrades to our local sporting facilities – but there's more to do.

That's why I'm calling on the State Government to support upgrades to the much beloved and well utilised Knox Athletics Track. But I need your help…

So please sign my petition to fight for funding from the State Government to support the future amenities and track upgrade to the Knox Athletics Precinct.

Backing in our grassroots sporting clubs and organisations is such an important part of my job.

And one issue that stands out in conversations with Knox Council, locals and importantly – those who use the facilities, is that there's some critical upgrades needed down at the athletics track which include the resurface of the track, upgrades to the field and other amenities to name a few.

And I am keen to ensure that the State Government plays its part and supports this work by Council.

Your support will help support all the users including:
Knox Little Athletics Centre and the clubs associated with them including; Boronia Bolters, Dorset Demons, Eastfield-Studfield, Knoxfield, Rowville, Rowville Lakes, Scoresby Striders & Wantirna
Knox Athletics Club
Knox Masters Athletics
Knox Triathlon Club
This petition will be presented to the Minister for Community Sport to demonstrate the support for our local athletics and sporting community and to ensure we work together to get this done.

So please sign today.