VICSES KNOX MOVES INTO NEW FACILITY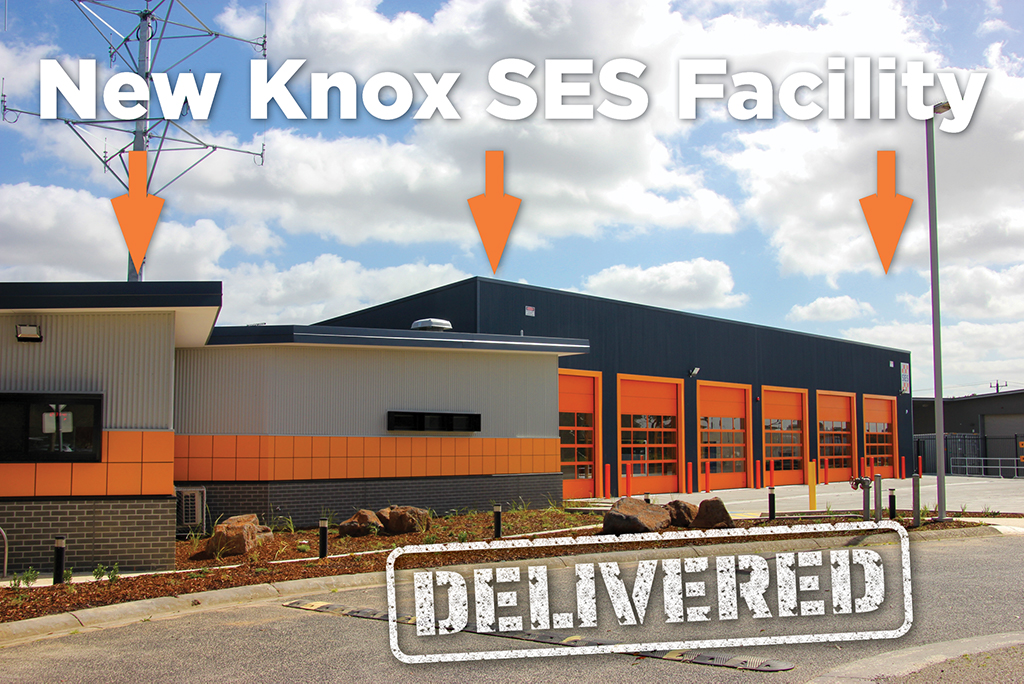 The VICSES Knox unit has this week moved into its new address at Knoxfield thanks to a $6 million investment from the Andrews Labor Government.
Member for Bayswater Jackson Taylor congratulated the Knox unit – one of the busiest metropolitan units in the state – on moving into their new premises.

With 50 active members, volunteers from the VICSES Knox Unit are among the most active in Victoria, responding to 1200 requests for assistance from July 2020 to June 2021 inclusive.

As Victoria's largest Road Crash Rescue provider in the state, volunteers from the unit also responded to almost 60 calls for help in relation to road crash rescue incidents, in the last financial year alone.
The new fit-for-purpose facility is co-located with the Department of Environment, Land, Water and Planning (DELWP) local headquarters, and reflects VICSES' commitment and dedication to the community and will enable an expansion of local services, while supporting the retention and recruitment of new volunteers.

The new site includes a Divisional Control Point, which coordinates emergency response activities with other emergency services agencies, and will enable the Unit to continue to respond effectively and assist Victoria Police, Ambulance Victoria and fire services throughout the state.

The Labor Government's $125 million investment in VICSES capital works is ensuring the state's emergency services volunteers are equipped with the resources needed to support Victorian communities.
These projects are delivered on behalf of the government by the Community Safety Building Authority.

Quote attributable to Minister for Emergency Services Jaclyn Symes

"Our SES members keep our communities safe, often at the very worst of times. It's important they have the facilities they need to match their outstanding work."

We're giving our emergency service volunteers and workers the resources they need to effectively respond to incidents now and into the future."

Quotes attributable to Member for Bayswater Jackson Taylor

"The new VICSES Knox facility is an important development for the community who count on the great work of our volunteers on a daily basis."

"VICSES Knox is one of our busiest units and it's important that volunteers have the space and resources they need to continue their life saving work."