GIVING A BOOST TO BORONIA'S COMMUNITY AND VIBRANCY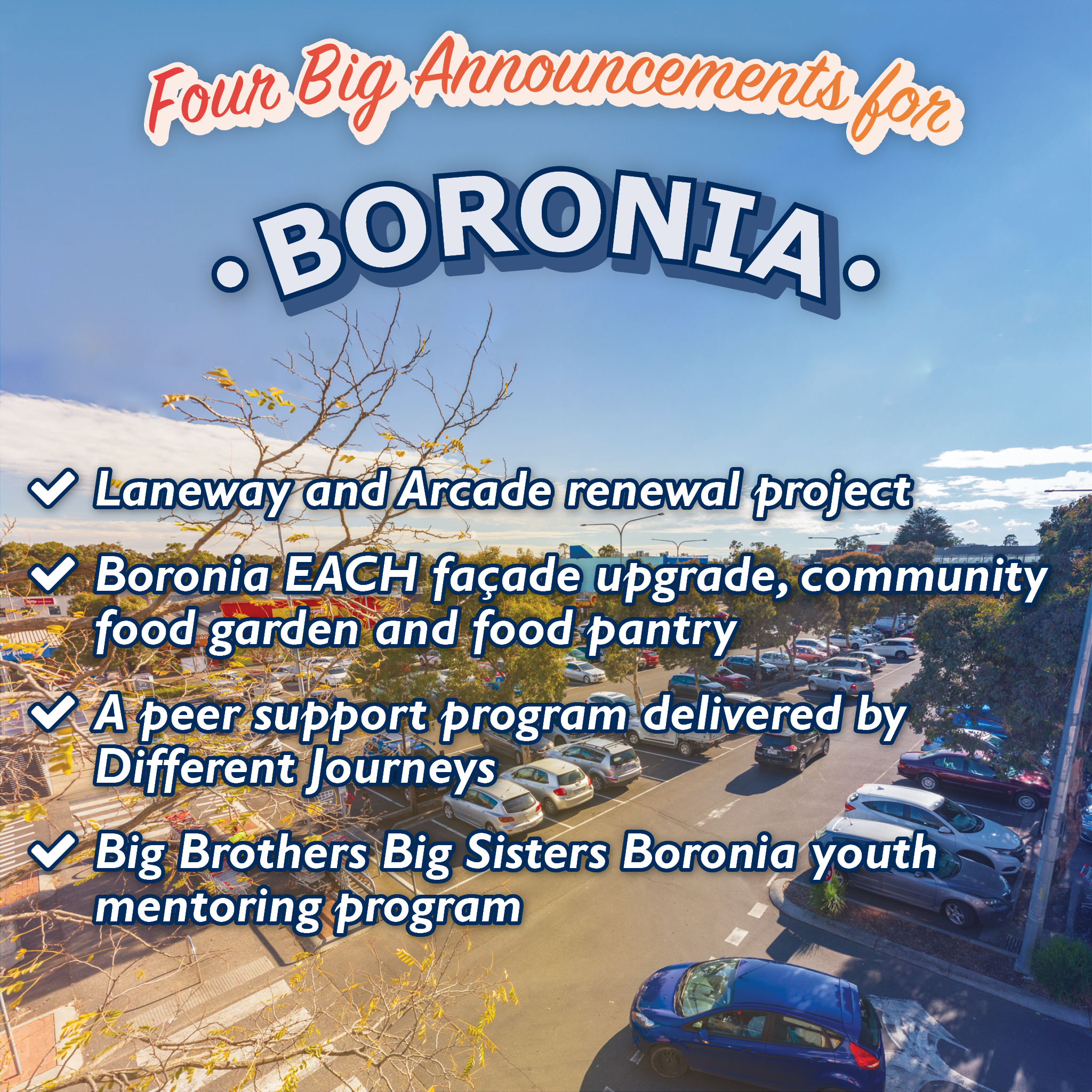 The Andrews Labor Government is giving Boronia a boost by supporting a range of initiatives including a new community garden and revitalised laneways and arcades.

Member for Bayswater and Chair of the Boronia Suburban Revitalisation Board Jackson Taylor today announced more than $330,000 for the local community.

The funding will help revitalise laneways and arcades to better connect key retail areas for locals and visitors as well as improvements to road frontages.

A community food garden and 24/7 pantry will also be created as part of upgrades to Eastern Access Community Health.

Local young people will also be supported through a new youth mentoring program as well as a dinner peer-support and gaming program for neurodiverse people.

The Andrews Labor Government has invested nearly $3 million through the suburban development program in Boronia to improve streetscapes along Erica Avenue and to create large murals under the Beautify Boronia project.

The Suburban Revitalisation Program collaborates with communities across Victoria to plan and deliver infrastructure, community development and engagement initiatives.

To find out more visit suburbandevelopment.vic.gov.au.

Quote attributable to Member for Bayswater Jackson Taylor:

"I'm so proud to continue to deliver for this great area. Boronia has so much potential and this continued investment across a range of areas will help it live up the aspirations we all have for a modern and growing Boronia."